Living Healthy
Alerts
To access your account please do not use the 'Contact Us' link. Instead please follow the 'Patient Portal Access' link up in the header.
Health News
How a gut infection might spar…
Scientists are still unpicking the processes involved in Parkinson's. A new study ties together bacterial infection, mitochondria, and the immune syst…
July 19, 2019
BMC announces the Patient-Centered Medical Home Initiative, a new way of managing your healthcare!
Through this program, the manner in which you obtain healthcare will be greatly improved. As a Patient-Centered Medical Home practice, we use an innovative, team-based model of care that is specifically designed to improve the coordination of your healthcare across various settings.
YOUR PERSONAL PHYSICIAN and HEALTH CARE TEAM:
Your Primary Care Giver is the most familiar with your health as a whole and will lead your team. The rest of the team will include healthcare professionals and providers you already see or may need to see to maintain or reach your healthcare goals. Your team will be able to keep up with your health status at all times and will use technology such as electronic healthcare records to better coordinate your care.
COORDINATED and WHOLE-PERSON ORIENTED CARE:
When necessary, your healthcare team will coordinate your care with other elements in the healthcare system, such as subspecialty care, hospitals, home health agencies and nursing homes. By centralizing your health in one place and by putting the focus on you, our patient, the quality of care is enhanced and potential for errors is minimized. Moreover, your care team will always be able to provide you with material and resources relevant to your health such as self-management and care management resources for chronic conditions and patient education and information guides on a sleuth of acute and episodic conditions. As part of a Medical Home you can rest assured that we will be available to help you make informed decisions, appropriately address urgent needs, and track your care.
IMPROVED ACCESS and COMMUNICATION
Your Medical Home works with you to ensure you have access to healthcare whenever you need it. If you have an urgent care need, simply call the Central Office and we will connect you with a healthcare professional. Routine, same-day and follow-up care appointments can also be arranged by calling the Central Office directly or by using the patient portal. The patient portal also allows you to electronically access your personal healthcare information, schedule appointments, request medication refills, and communicate with your healthcare team.
HOW CAN I CONTACT MY MEDICAL HOME TEAM?
You can contact your Medical Home Team directly by calling [718–850–1673] 24 hours a day, 7 days a week. Our business hours are [Mon-Fri 8:30 – 7:00], [Sat 9:00-6:00] and [Sun 9:00-5:00]. Outside of these hours, your call will be forwarded to an Answering Service and an on-call provider will return your call. Please continue to call 911 for all emergencies. If for any reason you are at an ER, the on-call provider will be able to provide relevant medical information should it be needed by the hospitalists. In any case, it will be necessary for you (or a surrogate) to let your Medical Home Team know if you are seen at an Emergency Room, Urgent Care, or Specialty office. This will allow us to continue to coordinate and track your healthcare needs.
AS OUR CARE-TEAM MEMBER… WE NEED YOU TO ALWAYS:
Ask questions, share your feelings, and play an active part in your care.
Be Honest about history, symptoms, and other important information.
Inform us about care you have received outside of our facilities, such as from Specialists, Urgent Care Clinics or the Emergency Department.
Let us know if you are having problem with your medication or if there have been any changes in the way you take your medications.
Tell us about changes in your health, wellbeing, and living environment.
Unless it is a life-threatening emergency, call us first with your health concerns. Even when the office is closed, our After-Hours Answering Service can help connect you to an on-call physician.
Try to keep all your scheduled appointments, or reschedule them in advance whenever possible.
And most importantly, do not leave our office until you have a clear understanding of our treatment goals, plans and expectations.
Thank you for choosing Best Medical Care, PC and we look forward to working with you on the path to a healthier you.
Our Mission
The mission of Best Medical Care is to foster continual improvement in urban community health through the delivery of quality and accessible medical care in a cost effective manner.
Our Physicians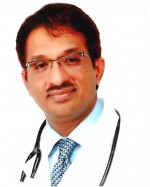 Available at 1 Clinic.
Dr. Mushahid Farooqi is the newest member of the Best Medical Care team. He has years of experience in Family Medicine. He is a very compassionate and humorous doctor who makes his patients feel very confident and well-informed. He loves what he does and is passionate about helping this new community that he is a part of. In addition to speaking En…
Our Testimonial
"Very Happy with Dr. Farzana Aziz she took time with my overall examination and explain everything in details with great compasion."

- Eric